The potential for AI to shape the future of business is still largely untapped, but expectations are high. Startups and Investors are driving us forward, and will come together at AI World. Square One, AI World's dedicated program for Startups and Investors, offers a unique opportunity to meet the partners who can take your business to the next level.
ATTEND
AI World brings together the entire ecosystem that supports the business of AI. Qualifying startups receive discounted rates to participate.
EXHIBIT
Showcase your company in our exhibit hall and raise awareness for your brand with your next technology partners.
PRESENT
Take the stage in our dedicated Startup Theater to share your service model or demo your technology.
MEET
Our matchmaking tool connects investors and startups for 1-on-1 meetings to build relationships and take companies to the next level.
GAIN
Our Startup Awards recognize innovative companies moving AI forward. Enter to win and gain invaluable exposure for your team.
LEARN
Hear from investors the best strategies to grow your business in our dedicated AI Investment forum.
---
2019 STARTUP AWARDS WINNER
Among the many startups on display, judges chose to recognize Lazarus as the 2019 AI World Startup Awards winner. Lazarus uses patient health data to provide clinical decision support, including early cancer detection. By using its clinical decision support tools, physicians are said to be able to improve their diagnostic accuracy from 76% all the way up to 93%. The company uses deep learning and accesses millions of patient records. The business model is to sell tests and subscriptions for physicians and hospitals, and sell anonymous datasets to insurance companies and research companies.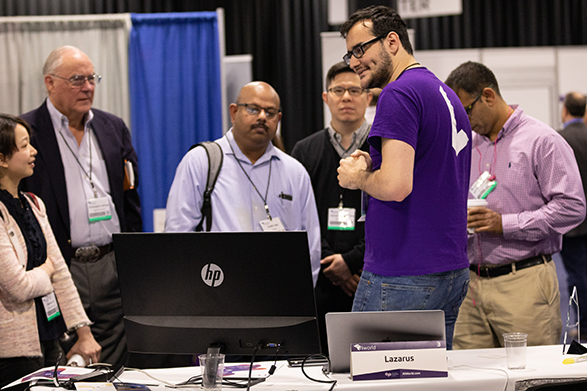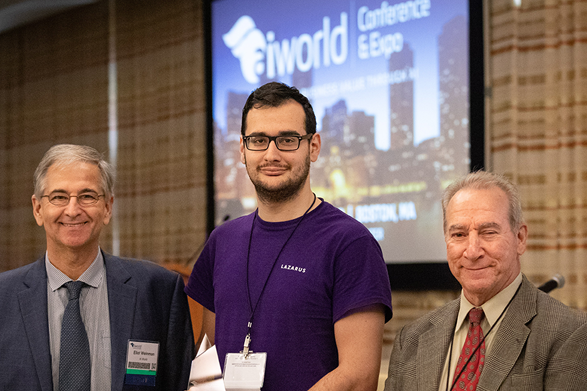 ---
OTHER 2019 STARTUPS INCLUDED: